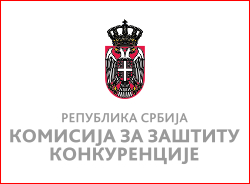 Since conducting its first dawn raids two years ago, the Serbian Competition Commission has now become well versed in such inspections. Most recently, during the last week of May the Commission raided the premises of several companies, in two separate cases. The first case concerns a familiar name in Serbian antitrust: the largest Serbian ice cream manufacturer Frikom. The other case is about alleged bid rigging in public procurement, something which has been in the Commission's focus for quite some time now.
Frikom: exclusionary rebates?
This is not the first time the Commission is going after Frikom, an ice cream manufacturer under the control of the troubled regional conglomerate Agrokor. Back in 2012, the Commission fined Frikom EUR 2.7 million for abuse of dominance. The Commission then established Frikom abused its dominant position on the Serbian ice cream market by engaging in discrimination, vertical price-fixing, and exclusive dealing.
Now, the Commission is after Frikom due to the company's rebate policy. Specifically, the Commission is alleging that Frikom has been giving incentives to its customers to purchase ice cream exclusively from Frikom. The incentives allegedly consisted in rebates and money payments to retailers to keep them from purchasing ice cream produced by Frikom's competitors.
The Commission is alleging Frikom's wrongdoing in its business relationships with smaller retailers – local retail chains, corner shops, and kiosks. It appears that Frikom's contracts with large retail chains are not on the Commission's radar – at least not yet.
Another bid rigging case
The other case in which the Commission engaged in May dawn raids is alleged bid rigging between several suppliers participating in public tenders for the supply of hygiene products to the Serbian Ministry of Defense. Five companies in total have been included in the investigation so far.
The Commission is investigating whether the companies colluded in the public procurement process by coordinating the prices to rig the bidding process. Considering the Commission's track record so far in similar cases, it can be expected that this investigation will be concluded relatively soon, while the investigation against Frikom may take some more time.